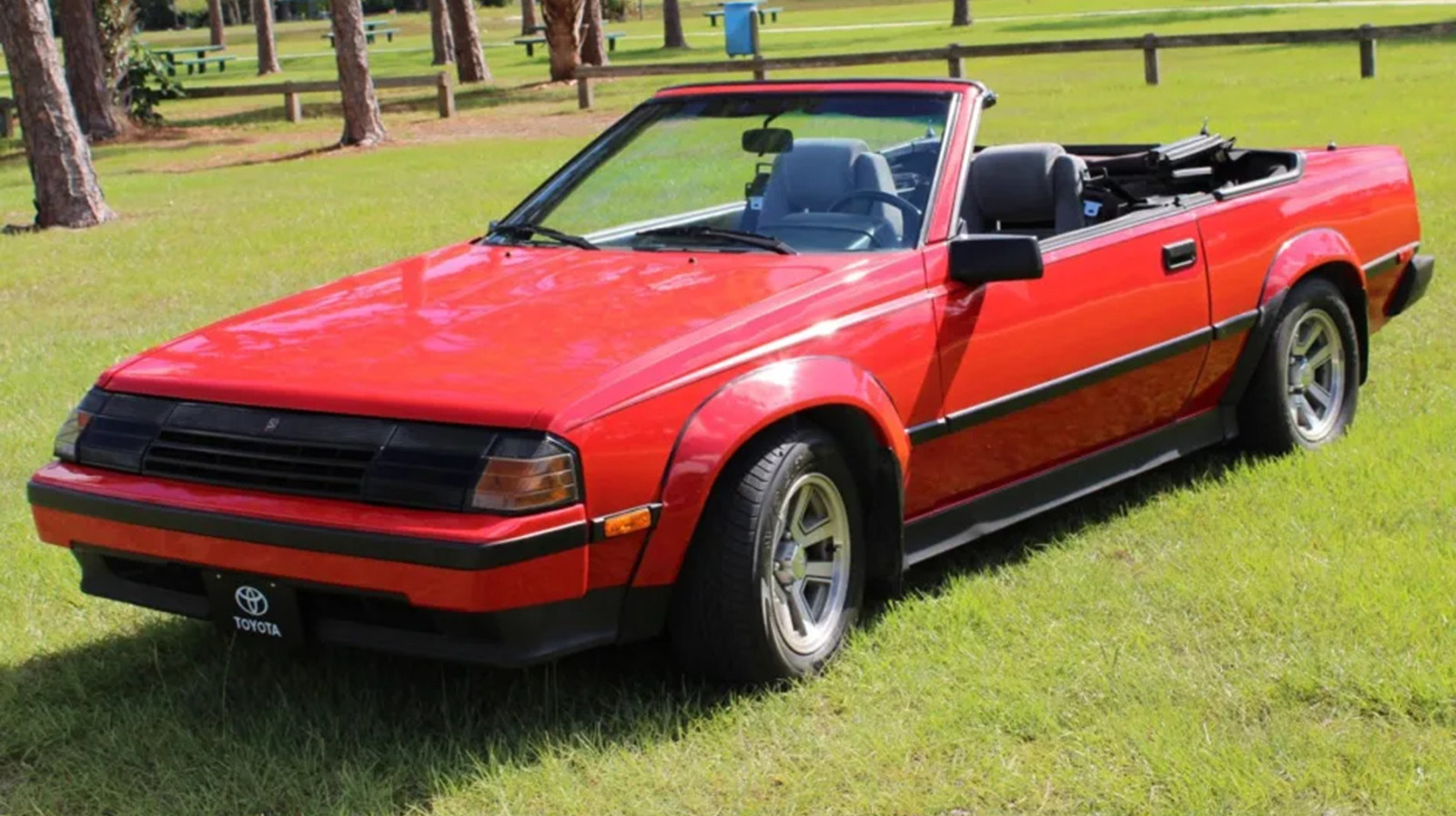 To turn the Celica GT-S into a convertible, Toyota enlisted the help of ASC, Inc. in Southgate, Michigan. ASC built a $5 million facility in Southern California for the conversion, and Toyota sent specially-engineered Celica models to be converted into sun worshippers. Less than 5,000 convertibles were built, and it carried a price tag of $17,669 – which is $6000 more than the GT-S coupe.
When finished, the convertible Celica GT-S featured a sophisticated mechanism that reclined the rear seats and used pantographic hinges on the trunk lid to clear space for the top to be completely upright. Buyers could choose between a black cloth or white vinyl top, both of which came with a glass window and an electric defroster.
The GT-S had Toyotas 22R-E 2.4 liter inline 4 cylinder engine, with a five-speed manual transmission, which propelled it from 0-60 in 11.5 seconds, and gave a top speed of 105 mph. The modified GT-S is still very valuable today though Celica is being removed; one sold last month for $33,500.